Training Blog, just the important things.
Lambing
by accursed1 . - 18:52 on 24 April 2009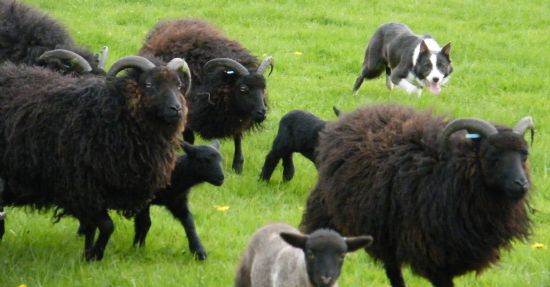 Lad
Just helped out here and there at lambing time - at Brimham Rocks where our main flock of Suffolks and Mules are, and at Oakworth with friends Carol Mellin and her son Phillip. We timed the lambing of my Hebrideans well, mainly in the Easter school holidays so I got some help from the children. 4 shearlings were geld and the other 16 had 16 lambs. Good lambs, the ewes had been tupped with a Suffolk lamb. I used the more experienced dogs during lambing, towards the end giving Nap some much needed experience in doing as he is told. He works much closer to the sheep than Kim, Buff and Lad, and would make someone a good flock dog. He's not going to be a trial dog. The next thing is to work the younger dogs on the ewes and lambs when they need moving, to see how the dogs cope. All the lambs have got going nicely.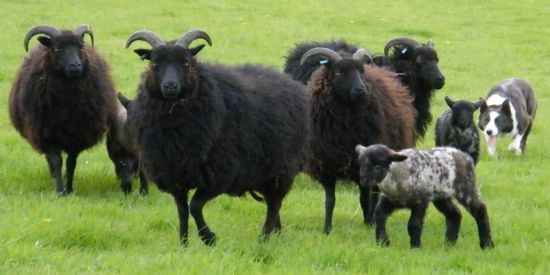 Buffy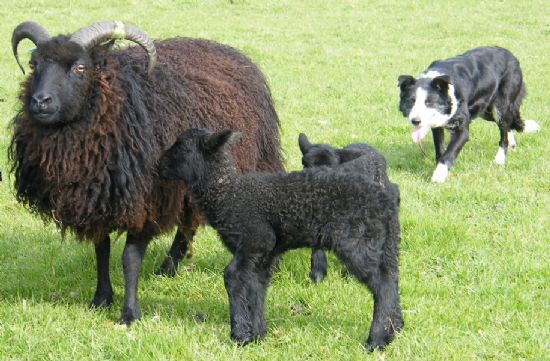 Kim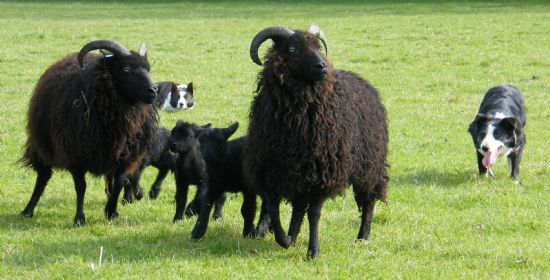 Comment from Laura at 20:38 on 16 June 2009.
Great pics!
---
Add your comment
Please note that whenever you submit something which may be publicly shown on a website you should take care not to make any statements which could be considered defamatory to any person or organisation.